As I look out my window at the rainy, miserable weather, I can't help but think about the fabulous vacation we just took to Bermuda. It was so easy and fun -- we drove up to Baltimore, boarded the Royal Caribbean ship, and set sail for Bermuda. After sailing for about a day and a half, we docked at King's Wharf.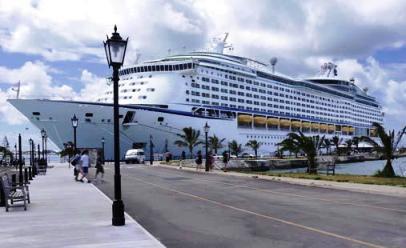 We got to spend an evening, the next day, and the next morning in Bermuda before setting sail to go back to Baltimore. While in Bermuda, we visited the Maritime Museum, which had the history of Bermuda's discovery and development as well as a Dolphin Quest (swim with the dolphins) exhibit. There's quite a thriving arts community there as well, and we visited the Crafts Market, the Arts Center, the Glassworks, and the Clocktower shopping mall.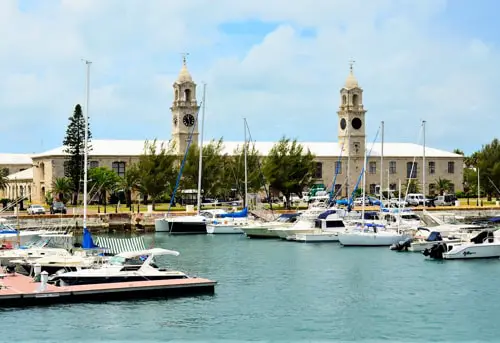 Lounging at Snorkel Park during the afternoon was pretty sweet too!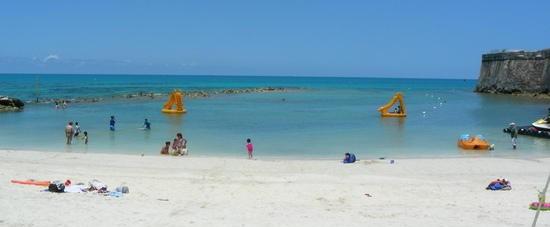 Alas, no visits to any yarn shops (apparently they do exist there! and this
post
by Stacey at FreshStitches was interesting and informative).
But, we are back now, and reality is setting in -- no more breakfast buffets, no more lounging by the pool and soaking in the hot tub before getting ready for dinner, and no more winning $5 in the penny slot machine! I gotta start planning the next trip ;-)